Five Island-Themed Spooky Things To Watch This Halloween Weekend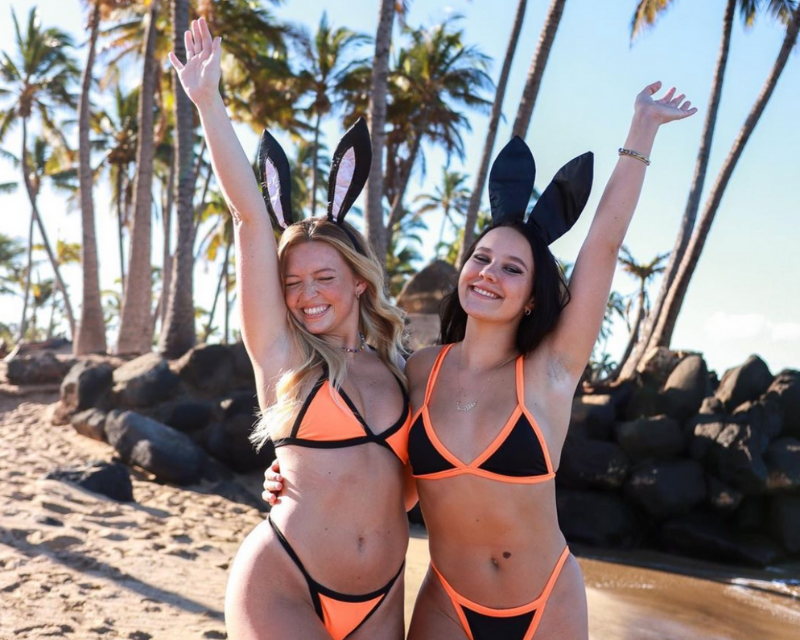 Halloween is great because there's no real right or wrong way to celebrate it. If you want to plan your costume a year in advance and dress up to spend time out, you can. If you want to go trick-or-treating or go scare yourself at a haunted house, you can. If you want to do nothing, that's a happy halloween too. But most people can agree that there's a slight guilty pleasure in scaring yourself, and that's one thing that makes this holiday so unique. 
Here are five unsettling options for your watchlist this weekend.
Fantasy Island (2020)

A reimagining of the show from the 70s, Fantasy Island allows the dreams of guests to come true while exemplifying the phrase, "Be careful what you wish for."

The movie focuses on five main characters each with their own unique fantasies that slowly begin to overlap as they come true. Each dream quickly becomes a nightmare and the characters set out to uncover the truth of the island and what really brought them there.

Free to watch with a Hulu premium subscription.


Shutter Island

A psychological thriller starring Leonardo DiCaprio and Mark Ruffalo as detectives, the two investigate the disappearance of a patient from a psychiatric hospital for the criminally insane. A hurricane traps our protagonists on the island as they continue their investigation, and as the storm rages and more patients begin to disappear, the detectives have to fend for themselves while trying to solve the case.

Available to stream on Netflix.


Midnight Mass

This limited series on Netflix features the cast from "The Haunting of Hill House" and takes place on Crockett Island, a fictional fishing community off the coast of the northeast. The main character returns to his sparsely populated hometown after serving a prison sentence, shortly followed by a new preacher, and the island begins experiencing horrifying and miraculous events. Touching heavily upon religious themes, this show is more of a slow burn thriller that leaves viewers disconcerted.

Available exclusively on Netflix.


The Lighthouse

Another psychological thriller, this story was initially inspired in part by Edgar Allen Poe's poem of the same name, and a morbid and true story of two Welsh lighthouse keepers. Starring Robert Pattinson and Willem Dafoe as our lighthouse keepers, this dark tale explores the themes of sanity and loneliness as the two keep watch through a storm.

Available to stream on Amazon Prime.


Vampires Vs. The Bronx

Admittedly not the scariest, and Manhattan was almost definitely not the island you expected when clicking on this, but sometimes you want a horror comedy rather than a straight up horror. This movie follows Miguel and his friends on their quest to save the neighborhood from gentrification. While more and more missing persons flyers go up around the neighborhood, the BX residents start to think that the new property owners' nightlife may have something to do with the disappearances.
It's an eclectic list but hopefully that just means you have even more watching options this spooky season. And speaking of spooky season, have you seen our limited edition Halloween suits?
Orders available via email at mauigirlswim@gmail.com. Stay safe and happy Halloween!
Bonus: White Lotus
Okay while this is not a horror series, it is by many accounts scarily accurate for anyone that works in the resort industry, and just an entertaining satirical drama.
Available to stream on HBO Max.