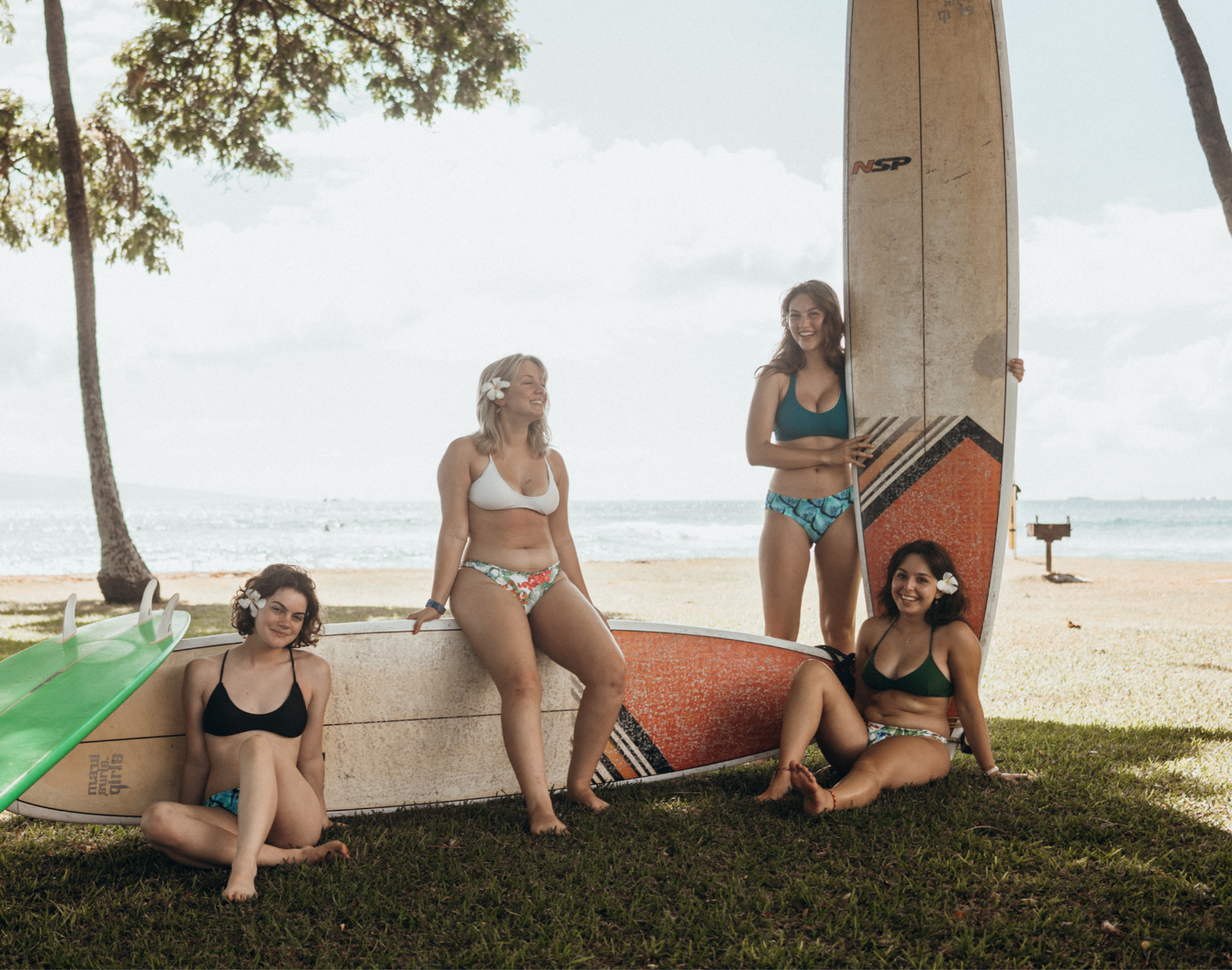 Our community captures the Spirit of Aloha.                                         
Since the brand started over four decades ago, the bright turquoise Maui Girl storefront near the corner of Hana Highway and Baldwin Avenue has been an emblem of Pa'ia Town on the North Shore. Island locals, surfers and tourists that wear our suits define what Maui Girl means to our community, and wow, we love it.
We've seen girls from all over the world mix tops and bottoms to match their unique styles. Maui Girls enjoy catching sun rays at the beach or surfing some of the best waves in the world (within just a few miles of our store!) Our community captures the Spirit of Aloha.
As Thanksgiving approaches, we can't help but be grateful for the community of women who wear Maui Girl.
Over the past weeks, we ran a raffle through our Instagram (@mauigirlswimwear) to highlight Maui Girls in our community both near and far. Thank you to everyone who submitted pictures with the hashtag #CelebrateMauiGirls. @sarak_esthetician was the winner! Sara is a proud Maui Girl and owns our bottoms in almost every color! Mahalo, Sarah and much gratitude to our entire Maui Girl community.