The Ocean Girl Collection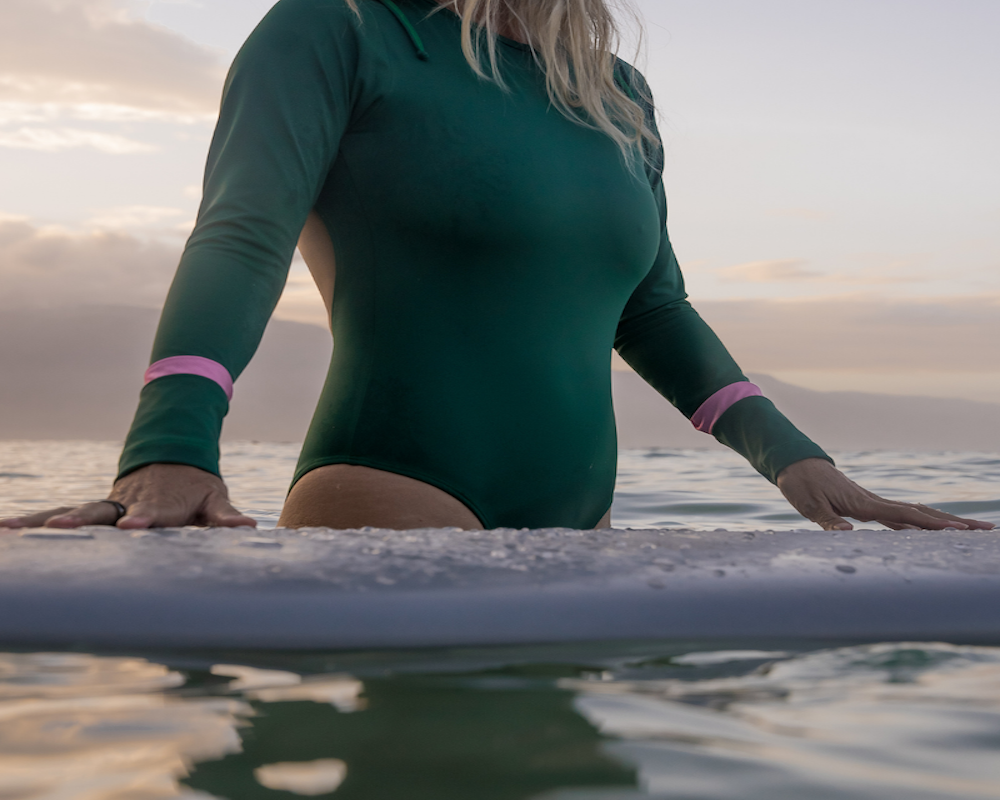 Our newest line of swimwear, Ocean Girl, made its debut on December 21, 2020. Designed in collaboration with local athletes, our team worked to create suits that are both functional and stylish for anyone with an active lifestyle. The initial Ocean Girl collection includes nine styles, ranging from surf leggings to long sleeve one pieces.
Inspired by local surfers, we realized that we had the opportunity to expand our swimwear line to include suits that our customers could trust to stay in place in the water.
According to Surfer Today, Maui is one of the top ranked windsurfing locations in the world, touted as the Mecca of windsurfing due to its consistent trade winds and warm waters. The Valley Isle acts as a natural wind tunnel for these northeastern winds, attracting kite surfers worldwide all year long and surfers to the north shore every winter. Keeping this in mind, we wanted to make sure that our newest collection supported the active Maui lifestyle. 
In the fall of 2020, our design team began creating fit samples, fabric prints and color stories for Ocean Girl. Our team listened to the feedback of local surfers to create long lasting, comfortable suits. The goal was to launch a capsule Ocean Girl collection in time for the winter swell. By November, finalized suits went into production, and soon thereafter the first photo shoot was booked.
Our nine piece collection includes: the Honolua long-sleeve one-piece, the Peahi short-sleeve one-piece, the sleeveless Kanaha one-piece, the Ho'okipa surf leggings, the Puamana long-sleeve rash guard, the sleeveless Puamana rash guard, the high cut Ala Moana bottoms, the high waisted Makena bottoms and our cross-back Launiupoko top.
These pieces were all designed and sewn on Maui, made to ride the waves and stay secure. While Maui Girl achieved recognition for its presence in Sports Illustrated, the Ocean Girl collection opens up a new chapter for the brand. Whether swimming, diving, surfing, falling or flying in the water, these Ocean Girl suits will stick with you through it all.
Browse the entire Ocean Girl collection here.